There's a driving force behind what I do as a tradesman:
I have a true passion for handcrafting, using the art of woodworking to create beautiful homes and furniture. 
I believe in honesty and building long lasting relationships.
I believe in co-creation and natural building.
I believe our homes should reflect our personalities, comfort us and give the feeling of a getaway sanctuary.
I believe in handcrafted works of art and sharing these skills with others.
I believe in a healthy planet and respecting all living things.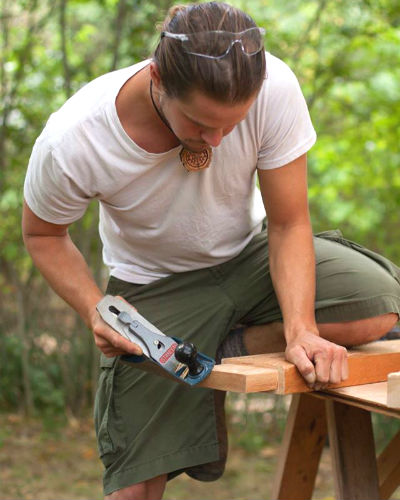 Ryan Hughes

– Red Seal Carpenter – Architectural Technician – BIC Facilitator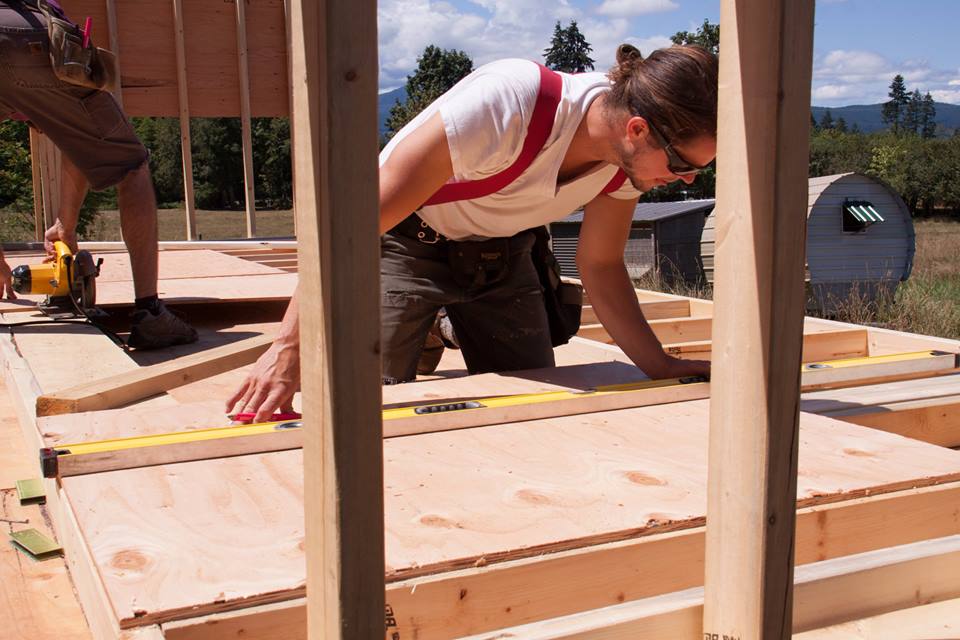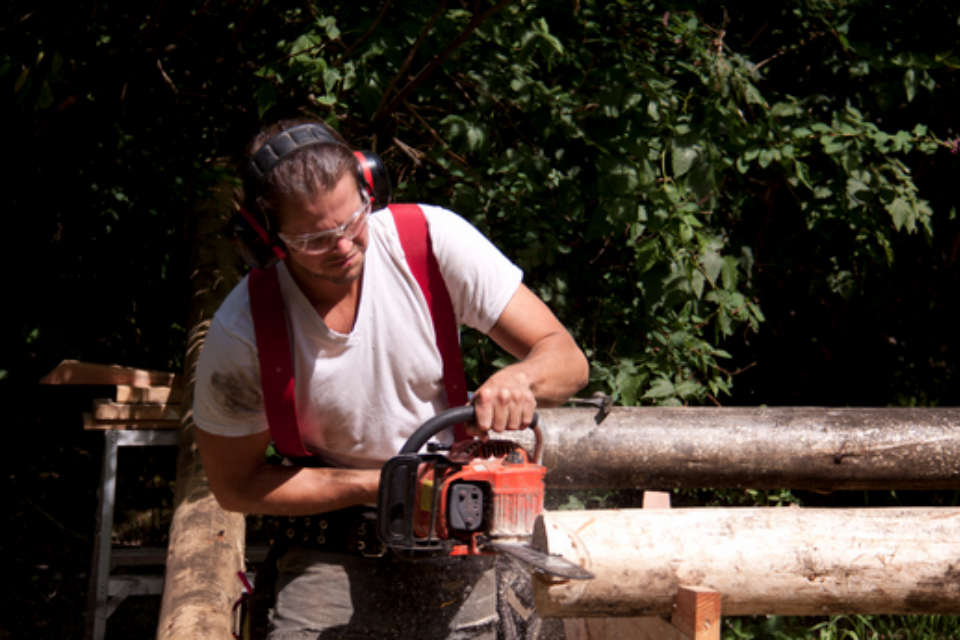 Ryan Hughes loves all things wood. He first discovered this passion while making custom furniture, and it inspired him to pursue a career in carpentry. His journey has since led him around the world, and into different fields of carpentry ranging from timber framing to cabinetry as well as renovations and new constructions.
He has become not only adept at the practice of carpentry but at the theory as well. He attained his Architectural Technician Diploma from Loyalist College in Ontario, and, for a time, worked as junior designer for Integrity Home and Cottage Ltd. However, his desire to be close to the material he loved urged him to put aside his drafting equipment and return to the jobsite. Now, as sole proprietor of Hughes Timber Craft, he has worked as the lead carpenter on numerous projects in and around Vancouver Island.
Ryan is passionate about two things: buildings and people. He combines his love of creating homes with his joy of connecting people. He believes we should look at the world with an "abundant mentality" which means seeing the world of construction as having more than enough opportunities for everyone. It is with this vision in mind that Ryan founded Builders in Company, a network dedicated to bringing together building professionals from all fields into a single conversation that is rich, stimulating and mutually beneficial.